What can we help you find?
default
Name
Advancing people and performance image
Advancing people and performance
No
At Spire, we're continuously evolving and intentionally pursuing new and better ways to care for our customers, communities and each other. 
default
Name
White blank background
Advancing operational performance
No
Our investments continue to drive advancements in safety, system integrity and sustainability, resulting in improving trends over the last five years.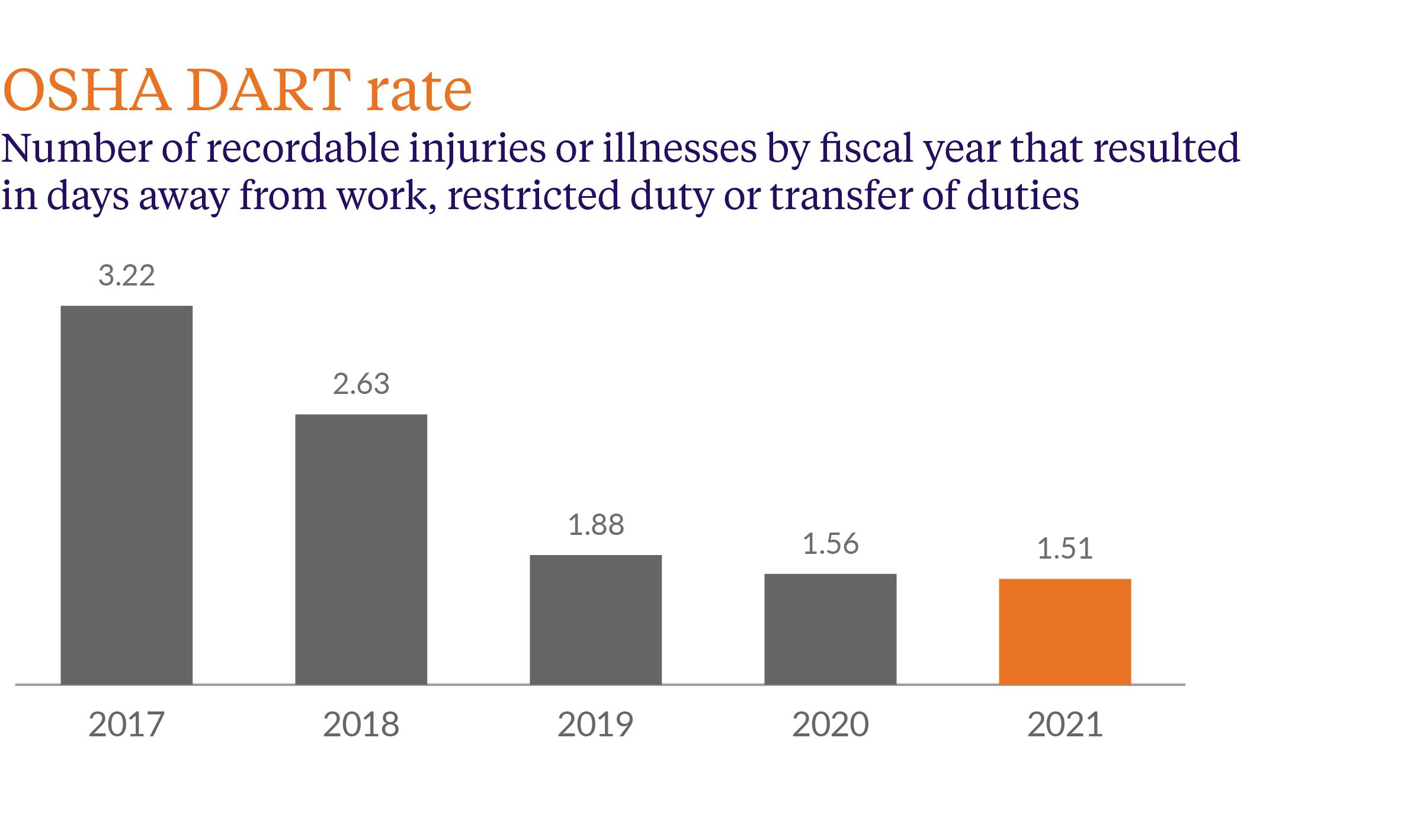 Employees once again had fewer injuries on the job in FY21, marking a 3% improvement over last year, and demonstrating our commitment to safety as a value.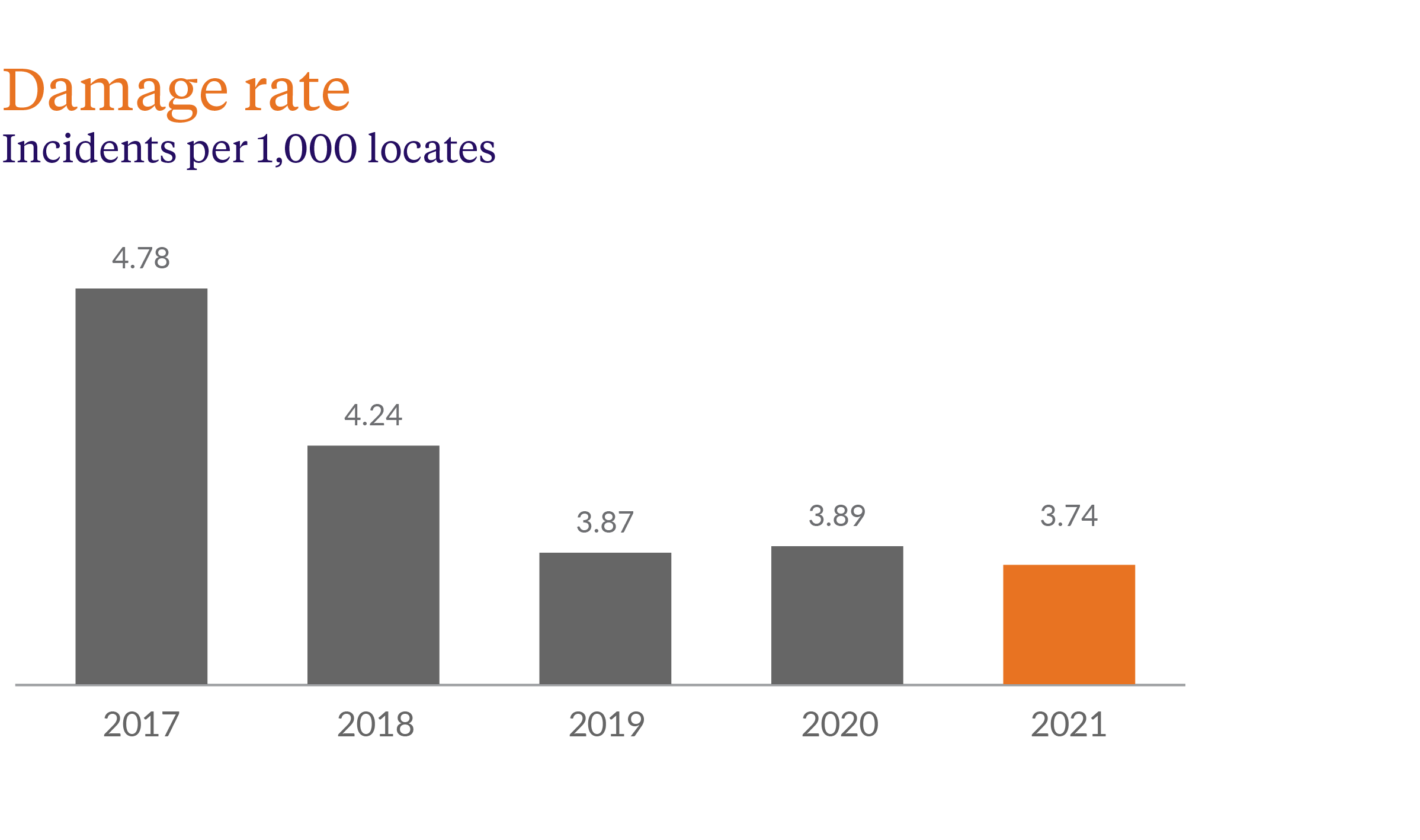 Our pipeline damage rate—an important measure in preventing accidental methane emissions—hit a record low in FY21.
Improving system integrity
In FY21, leaks per 1,000 system miles decreased by 35% from last year. This marks a 68% reduction in leaks over the last five years and another milestone in our goal to reduce methane emissions by 57% by 2025.
Name
Field workers half width image
default
Name
White blank background
Responding to the pandemic with care
No
With the coronavirus pandemic still impacting the communities we serve, we continue following Centers for Disease Control (CDC)  guidelines to ensure employees are protected—while keeping our customers and communities safe. 
Evolving our safety protocols
As the pandemic shifted throughout the year, our cross-functional incident support team continued to meet weekly to discuss how we can keep delivering essential energy in a way that's safe for our employees, customers and communities.
Adapting to supply chain disruptions
With the support and preparedness of our supply chain team, we were able to adequately provide all field workers with the personal protective equipment, tools and material they needed to continue serving our customers and communities without interruption. 
Taking good care of each other
As the pandemic evolves, we continue to prioritize the health and safety of employees and customers by following all Centers for Disease Control (CDC) guidelines and implementing a range of protective measures.
Arriving on-time for appointments 
For the third year in a row, we maintained a 98.5% appointment attainment rate across the regions we serve, showing we were there for our customers even amid a global pandemic.
default
Name
White blank background
Developing the workforce of tomorrow
No
Through partnerships with trade schools, universities, community and professional-based organizations, we're building a pipeline of diverse candidates with skilled talents to ensure we have the right people in place to serve our customers for generations to come. 
Partnering with technical schools
In 2021, four students signed on as the first group to participate in the new Spire Cooperative Education Program at Ranken. The program is a two-year, hands-on educational experience that introduces Ranken Technical College students to jobs in the natural gas industry.
Gaining perspective
Three Spire employees graduated from the inaugural Fuel Your Perspective program—a career rotation program that gives employees an opportunity to shadow other departments while also working their regular jobs. Through this program, employees gain exposure to multiple aspects of the business, helping them learn and advance in the process.
Name
fuel your perspective program
default
Name
Spire employee volunteering